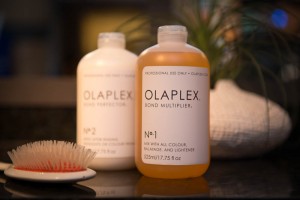 Olaplex:
Olaplex dramatically reduces hair breakage produced from chemical services such as bleaching or dying by reconnecting sulfur bonds in the hair. Go to a lighter blonde without damaging your hair and repair split ends with Olaplex. Olaplex is free of silicone, sulfates, phthalates, DEA, aldehydes, gluten and is never tested on animals.

Mason Pearson:
Mason Pearson hair brushes now available at Paul Chet!
The genuine Mason Pearson original pneumatic rubber cushion hair brush, invented by Mason Pearson in 1885.
Oribe:
Paul Chet now exclusively carries Oribe hair-care products!
The Oribe collection defines luxury in hair care. Combining more than 30 years of styling heritage at the top of the editorial and salon worlds with old-world craftsmanship and cutting-edge innovation, the line delivers the highest possible levels of performance and luxury.